Score Big with Dropshipping: Harnessing the Women's World Cup for Your Business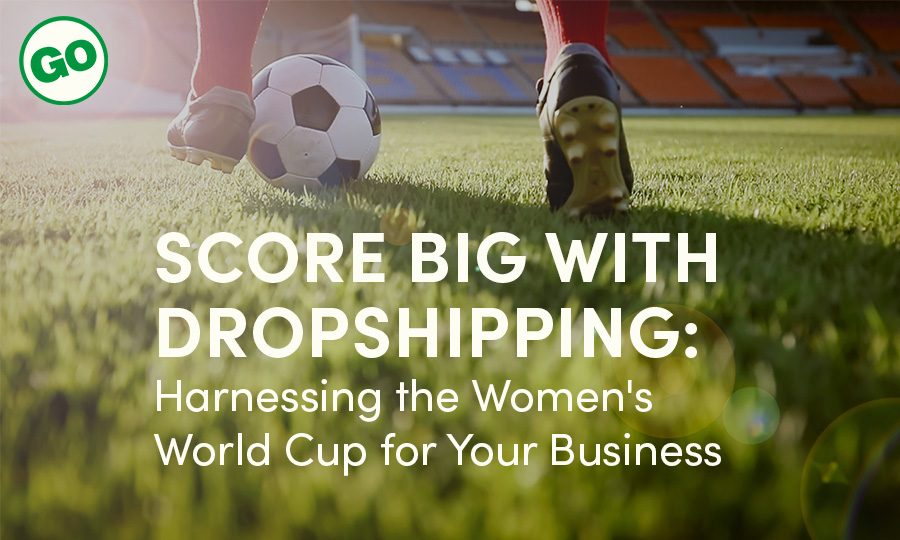 The Women's World Cup is scheduled for 20th July 2023 and runs for a month until 20th August. So, there is still time to tap into the excitement and passion of the fans around the world. With millions of viewers expected to tune in, this event presents a unique opportunity for businesses and entrepreneurs to capitalise on the growing market for women's sports merchandise.
Read on as we go all Sarina Wiegman on you and coach you towards obtaining great dropshipping results. We will also explore how Print-on Demand can be utilised to market t-shirt and accessories designs related to the Women's World Cup and provide a step-by-step plan to help you succeed.
Why Dropshipping for the Women's World Cup?
Dropshipping is an e-commerce business model where you sell products without holding any inventory. You simply register an account with GoCustom Fulfilment, and we will ship the items directly to your customers. This approach offers several advantages:
Low startup costs: With no need to purchase inventory or rent storage space, you can start your dropshipping business with minimal investment.

Flexibility: You can run your business from anywhere with an internet connection, making it perfect for busy entrepreneurs or people trying to make some extra money.

Wide range of products: Since you're not limited by storage space, you can offer an extensive selection of accessories and customised t-shirt designs that cater to various teams and fan bases.

Reduced risk: You only pay for the products your customers purchase, so there's no risk of being stuck with unsold inventory.
Step-by-Step Guide to Dropshipping Success for the Women's World Cup
Select your niche and products: Focus on specific teams, players, or slogans to create unique and eye-catching t-shirt designs that appeal to female football fans. Consider offering a mix of designs that cater to different age groups and style preferences.

Register an account: Follow the link to register an account with us. It's very simple and can be set up for free.

Create your online store: Set up an e-commerce platform to showcase your t-shirt designs. Popular options include Shopify & WooCommerce.

Connect your store: You'll be able to connect your GoCustom account with your existing store accounts such as, Etsy, WooCommerce, Shopify and TikTok.
Develop a marketing plan: Create a comprehensive marketing strategy that includes social media promotion, email campaigns, and search engine optimisation (SEO) to drive traffic to your store.

Leverage social media and influencers: Collaborate with influencers in the football community and use targeted hashtags to increase brand awareness and boost sales.
Products you could offer your customers
Tips for Maximising Sales during the Women's World Cup
Offer limited-time promotions: Create a sense of urgency by offering special deals or discounts during the tournament. For example, if the Lionesses win the group stage you could have an offer code that gives your customers money off their next order to celebrate the success of the Lionesses.

Stay updated on tournament news: Keep an eye on match results, player performances, and other newsworthy events to incorporate them into your marketing efforts. If Chloe Kelly scores a hat-trick you'll know that merchandise with her name on will be big sellers!
Engage with your audience: Interact with fans on social media platforms to foster a sense of community and encourage repeat purchases.

Monitor your competition: Stay informed about what other businesses are offering and adjust your strategies accordingly to stay ahead of the curve.
Extra time comments
With the growing success of the Lionesses and being the Champions of Europe, this presents a golden opportunity for businesses and entrepreneurs to tap into the growing market of fans of Women's Football. By leveraging the power of Print-on-Demand, you can create a profitable venture centred around the passion and excitement of this global event. Follow our step-by-step guide, and you'll be well on your way to scoring big with your Women's World Cup dropshipping business.
To register an account, follow the button below! It couldn't be easier!