Dropshipping for Father's Day: The Ultimate Guide to Profitable Gifting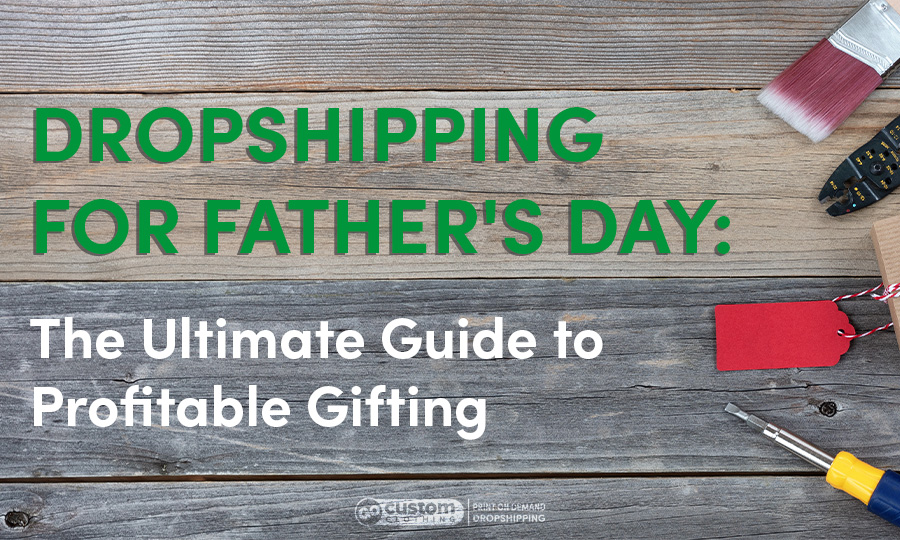 Father's Day is fast approaching. It's a great way to show dads they are appreciated and valued. For marketers and small business owners, it provides a fantastic chance to really capitalise on the occasion. After all, Father's Day presents a real opportunity to launch creative campaigns and increase sales with amazing offers. In other words – it's a great venue for entrepreneurs to make the most of!
In this guide, we'll explore the benefits of dropshipping, provide some product ideas, and reveal the best platforms to get started.
Why Choose Dropshipping for Father's Day Gifts?
Dropshipping is a business model where you sell products without holding any inventory. You simply register an account with us, choose your garments and make your designs and we will ship the items directly to your customers. This approach offers several advantages:
Low startup costs: With no need to purchase inventory or rent storage space, you can start your dropshipping business with minimal investment.
Flexibility: You can run your business from anywhere with an internet connection, making it perfect for those looking to supplement their income.
Wide range of products: Since you're not limited by storage space, you can offer an extensive selection of unique and personalised gifts that cater to various interests and hobbies.
Reduced risk: You only pay for the products your customers purchase, so there's no risk of being stuck with unsold inventory.
Top Platforms for Dropshipping Father's Day Gifts
Several platforms support dropshipping, making it easy to get started. Some popular options include:
Shopify: This e-commerce platform offers a user-friendly interface and a wide range of apps to help you manage and promote your store.

Etsy: Known for its unique and handmade items, Etsy is perfect for promoting Father's Day gifts.
Tips for Selecting the Best Products to Promote
To ensure success, consider the following tips when selecting products for your dropshipping store:
Research your target market: Understand the interests and preferences of your audience to select products that resonate with them.

Choose high-quality suppliers: Partner with reputable suppliers who offer quality products and reliable shipping services. See our services age to see how we can help your business.
Monitor trends: Stay updated on popular trends and incorporate them into your product selection.

Offer competitive pricing: Research your competition and price your products accordingly to attract customers.
Products you could sell
Here are some great suggestions of what you could market for Father's Day:
Mugs – this is a top product to offer your customers as an upsell opportunity from your original stock. Dad's love a good cup of tea!

T-Shirts - Having a T-Shirt with a clever slogan on would be a great idea to sell for Father's Day.

Water Bottles – Another great option to upsell your customers, cost effective and very useful this summer!
Launch your own dropshipping business today and make this Father's Day extra special! Register with us and you can start selling straight away! You'll have to act quickly, Father's day is on the 18th June 2023 so you'll need to get your orders in by 8th June for your customers to recieve their products before the big day!