Use the Coronation Emblem to your advantage!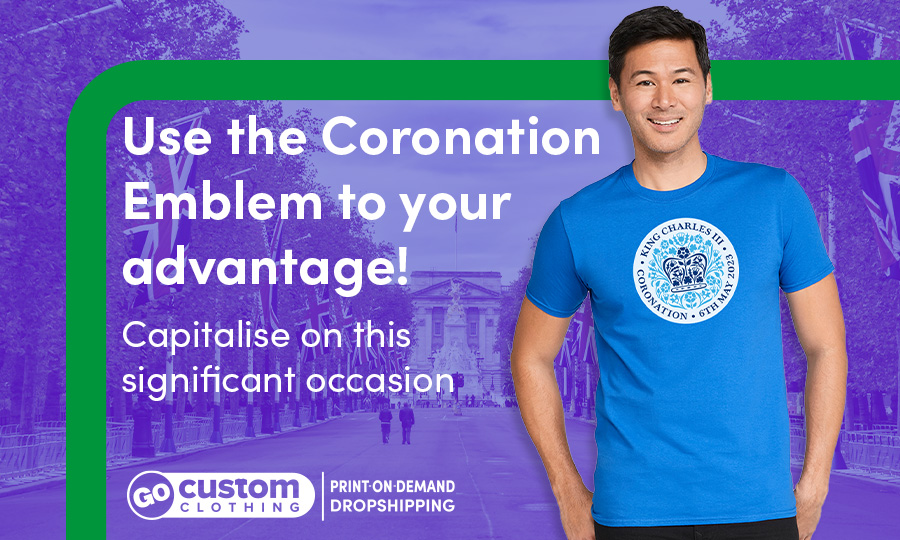 Following the passing of Queen Elizabeth II, all eyes were on Prince Charles as he assumed the role of King Charles III. With his coronation fast approaching, preparations are in full swing to ensure that this historic event is celebrated in grand style.
Amongst the exciting developments is the unveiling of a new Coronation Emblem, specially designed for use during King Charles III's coronation festivities. This emblem is set to be a significant symbol of the new monarch's reign and will be prominently featured throughout the coronation proceedings.
Excitingly, the Royal Family has granted permission for the Coronation Emblem to be used for both public and commercial purposes. This means that individuals can incorporate the emblem into their own designs for clothing, accessories, and other merchandise. For those interested in using this historic symbol, a link to the emblems and guidelines are provided below.
This presents a unique opportunity to capitalise on this momentous occasion. Businesses and individuals alike can take advantage by incorporating the emblem into their products or designs. Whether it's creating custom clothing or accessories for customers. Or using the emblem as inspiration for your own unique designs, there are endless possibilities.
By using dropshipping, you can create custom designs featuring the Coronation Emblem and have them printed on-demand by us! This allows you to sell products without needing to hold any inventory or invest in expensive equipment.
For example, an online store could offer a range of clothing and accessories featuring the emblem, which are then printed and shipped directly to customers by GoCustom Fulfilment. This enables you and your business to focus on design and marketing while leaving the production and logistics to us.
However, we must remember that with great opportunity comes great responsibility. As we celebrate this significant occasion, it is important to ensure that any use of the emblem is respectful and appropriate. We encourage everyone interested in using this emblem to review the provided guidelines carefully before proceeding with their designs.
If you want to book a meeting with one of our specialists click here.