Leverage Black Friday Sales with GoCustom Fulfilment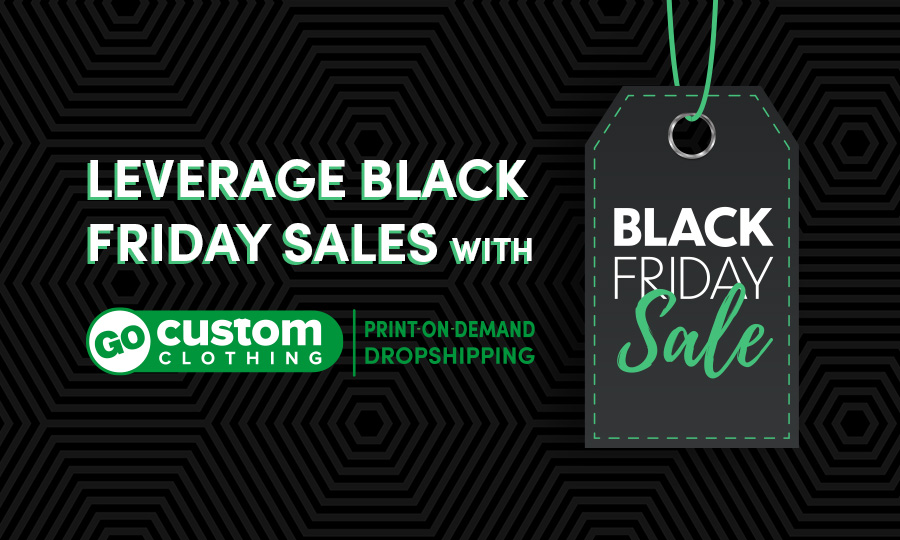 The eCommerce industry thrives on significant sales events, and none is more prominent than the Black Friday sales season. Originating in the United States, this shopping extravaganza has now become a global phenomenon that can significantly boost your business's profits.
As a dropshipper, capitalising on the Black Friday sales season is an opportunity you simply cannot afford to miss. In 2020 alone, consumers spent a staggering $9 billion online on Black Friday, a 21.6% increase from the previous year. This trend shows no signs of slowing down.
So how can you, as a dropshipper, make the most out of this event? Let's delve into some effective strategies.
Maximising Black Friday Profits
Social Media Marketing
Social media platforms like Facebook, Instagram, and TikTok are powerful tools for advertising your products. You can create engaging posts featuring your products, run contests, or offer exclusive discounts to your followers. For example, you could host a 'Black Friday Countdown' on your Instagram stories, revealing a new product or discount each day leading up to the event. You can even go Live on TikTok and sell your products to viewers.
Email Marketing
Email marketing is another potent tool for reaching out to your customers directly. You can send personalised emails to your subscribers, informing them about your upcoming Black Friday deals. A well-crafted email campaign can not only drive sales but also improve customer retention.
Offering Discounts
Discounts are the heart and soul of Black Friday. Offering lucrative deals on your products can draw in a large number of customers. Consider bundle deals, buy-one-get-one-free offers, or tiered discounts based on the amount spent.
Now that we've covered some strategies to maximise profits, let's shift focus to another crucial aspect - order fulfilment.
GoCustom Fulfilment Services: Your Partner in Success
GoCustom's high-quality print-on-demand fulfilment service is the perfect ally for your dropshipping business this Black Friday season. Here's why:
The Latest Print Technology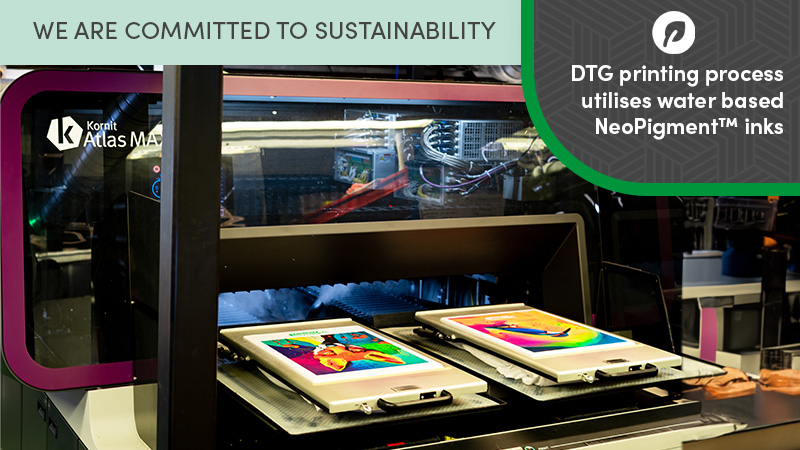 At GoCustom Dropshipping, we firmly believe in sustainable production processes. That's why we use the newest Direct-To Garment (DTG) Technology for our clothing. From baby onesies to hoodies, this advanced print process ensures the highest quality prints on garments. We guarantee that you will be amazed with both the prints and the garments from this process. We have a wide range of clothing available in all sizes, ensuring everyone can enjoy their absolutely unique garments.
Vibrant and sustainable prints
Through advanced inkjet technology, we are able to produce designs with remarkable detail featuring brilliant colours. Our ink of choice is non-hazardous, non-toxic, and water based NeoPigment™. This eco-friendly solution is meticulously applied directly onto the garment ensuring exceptional quality and a minimal environmental impact.
Speedy Shipping
By utilising DPD and Royal Mail shipping services, we can ensure your customers receive their orders promptly, enhancing their shopping experience and boosting customer satisfaction.
Easy to Design Your Products
Our online product designer makes it easy for you to upload your designs and manipulate settings such as size and position. You can also add text to your designs with our flexible text editor. You can also choose between print or embroidery, this is where our mock up function allows you to see a preview of what your designs will look like on the garment.
Embroidery-on-Demand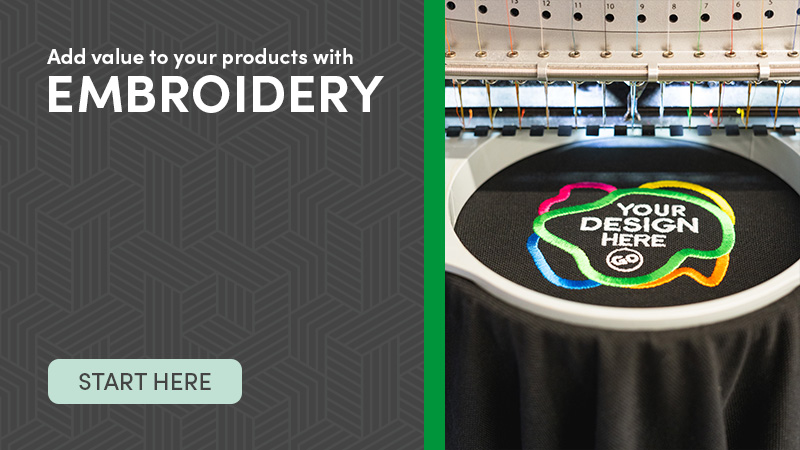 Embroidery brings a touch of sophistication and personalisation to every garment. It's more than just a design; it's a testament to skilled craftsmanship. Each stitch tells a story of meticulous attention to detail, elevating the perceived value of your products.
Furthermore, embroidery introduces a tactile element that printing can't match. Whether it's a logo on a cap or a monogram on a polo shirt, embroidered designs add texture and depth, leaving a lasting impression on customers.
Print-on-Demand
We don't print any garments until you receive an order from your customers. Meaning you don't need to pay for stock or have any wastage when you decide to retire a design. This is a sustainable way to sell your designs on a wide range of products.
Integration with eCommerce Platforms
GoCustom integrates seamlessly with popular eCommerce platforms Shopify, WooCommerce, Etsy and TikTok allowing you to manage your business smoothly and save valuable time and resources.
By utilising GoCustom Fulfilment services, you can focus on maximising your profits while we handle the logistics, saving you both time and money while providing a high level of customer satisfaction.
We're here to help you succeed.
To sum up, Black Friday is a golden opportunity for dropshipping businesses to scale up. By leveraging effective advertising methods like social media marketing, email marketing, and offering discounts, you can maximise your profits. By partnering with GoCustom Fulfilment, you can ensure efficient delivery of your products, thereby enhancing customer satisfaction and fostering business growth.